A two-week inter­na­tion­al story of the sum­mer camp in 2017 is over now. The theme was «lan­guage» and it helped to cre­ate a nice coher­ent line through the whole shift and made the lat­ter very con­cise. A strong link between the chil­dren, tutors, teach­ers, and organ­izers has been estab­lished dur­ing this time. From the first day the par­ti­cipants were involved in act­ive work and they nev­er stopped till the end of the camp! The uni­on of Span­ish, Rus­si­ans, Ecuadori­ans and Ira­ni­ans was so suc­cess­ful that sep­ar­a­tion was extremely dif­fi­cult. Thanks to won­der­ful atmo­sphere in the camp not only the chil­dren became friends but also the teach­ing staff did. So we are sure that the next sum­mer camp will be even better!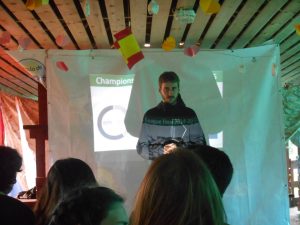 There were dif­fer­ent sub­jects at the camp, such as journ­al­ism, chem­istry, math­em­at­ics and com­puter sci­ence, which turned out to be both inter­est­ing and use­ful at the same time. How­ever, the chil­dren man­aged to attend gen­er­al lec­tures a couple of times:
by Dmitry V. Kar­pov, a seni­or research­er at PDMI RAS;
by Igor M. Zil­ber­bord, a seni­or lec­turer at the fac­ulty of math­em­at­ics and mech­an­ics, St. Peters­burg State University;
as well as by the lead­ers of the del­eg­a­tions from Ecuador, Iran, and Spain
and, of course, by the spon­sor — the com­pany BIO­CAD.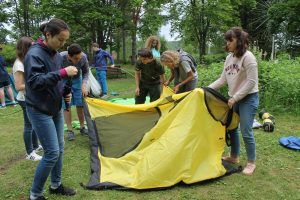 Des­pite the good weath­er, it was pos­sible to swim in a beau­ti­ful nearby lake only once. Accord­ing to the guy's feed­back, it was great.
All groups loved our pic­nic and the pre­par­a­tion for it, each of them spent that time togeth­er, grew closer, and fried saus­ages on the fire.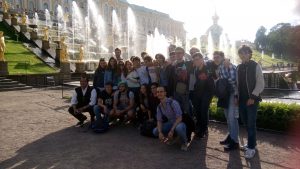 A day in Peterhof was unfor­get­table, because we jumped through foun­tains, lied on the grass and laughed a lot.
Last day of the camp there were as always a lot of tears, good memor­ies and words. That day we saw off some of Span­ish and Ira­ni­an par­ti­cipants which made the atmo­sphere even sad­der. After a farewell «candle» we had a night deal of choice: some people played «Mao», oth­ers just chat­ted, and the group lead­ers finally had a chance to sleep.
In the For­mula of Unity there is spe­cial atmo­sphere. Here you are always greeted with com­fort and warmth, every­one cares about oth­ers, shares their know­ledge and exper­i­ence. Group lead­ers and teach­ers are ready to help any minute. Here you will always be under­stood and supported.
That's why every­one wants to return here again and again. We look for­ward to meet­ing every­one. We would be very happy if after this sum­mer camp every­one wanted «to make a circle one more time», real­ized that «you are my best friend forever» and said «I'm with you!»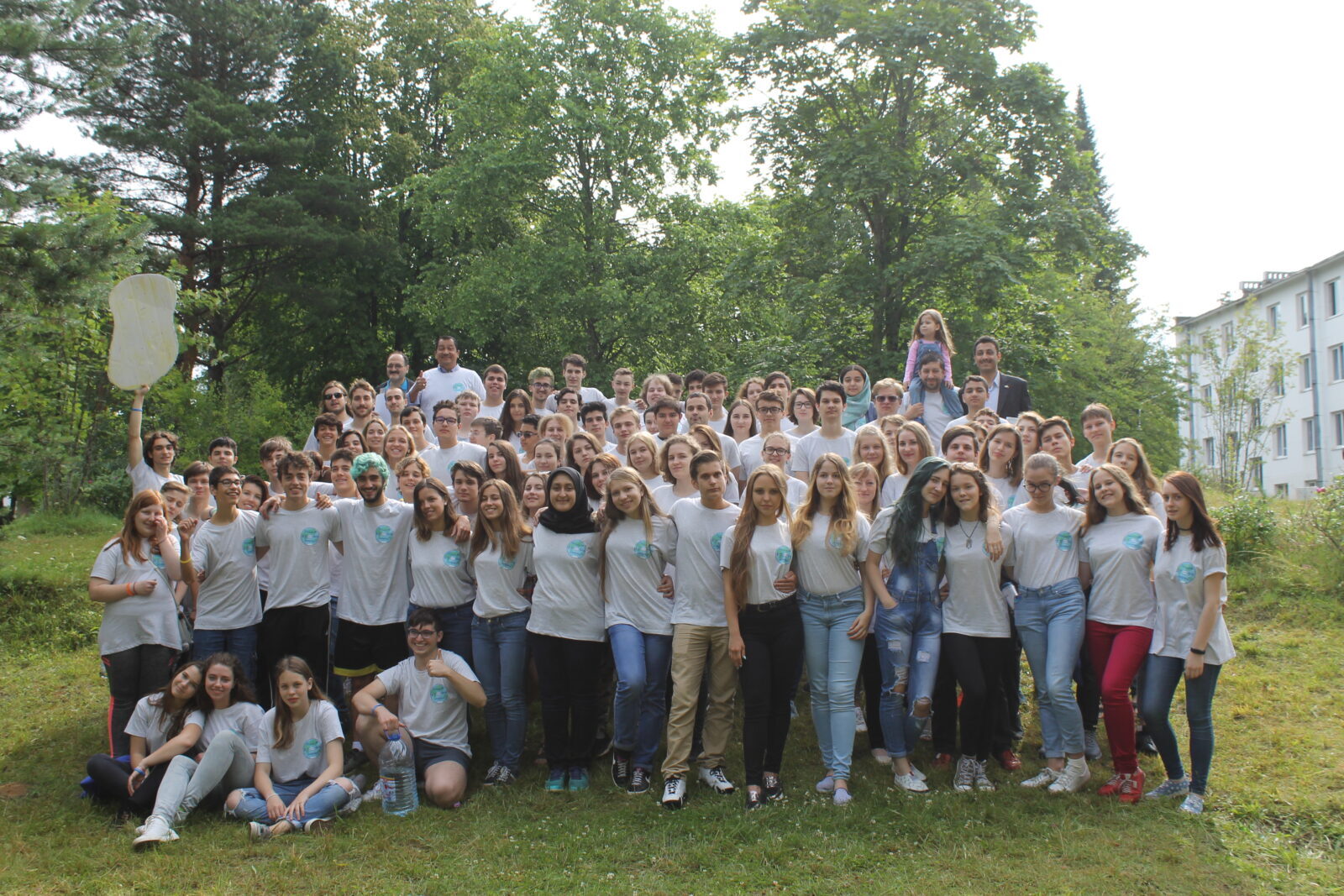 P.S. The authors of the text — the par­ti­cipant Chet­verikova Ksenia and the group lead­er Bur­lakova Elena; trans­lated by one of the organ­izers Samar­ina Eka­ter­ina.
Unfor­tu­nately, all issues were in Rus­si­an, but some art­icles there had been writ­ten in English: