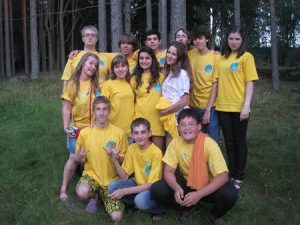 The second inter­na­tion­al multi-dis­cip­lin­ary camp «For­mula of Unity» was organ­ized by the Euler Found­a­tion with the great assist­ance of St. Peters­burg State Uni­ver­sity, and it took place from July 15 to July 31, 2013 in the recre­ation­al site «Parus» in the Len­in­grad Region. 83 school­chil­dren par­ti­cip­ated in the camp, 48 of them rep­res­en­ted Rus­sia, and the oth­ers were from Spain, Kaza­kh­stan, Croa­tia, Israel, Brazil and the United States. Almost all par­ti­cipants were 14–17 years old.
The camp was sponsored by:
St. Peters­burg State University,
The Dyn­asty Foundation,
Rus­si­an Ven­ture Com­pany OJSC
and three IT companies:
St. Peters­burg EMC Devel­op­ment Center,
Evelopers LLC,
«Total Objects» St. Petersburg».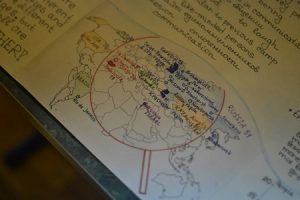 73 camp par­ti­cipants were divided accord­ing to their lan­guage and math skills into four groups. Their level was assessed with the Olympi­ad res­ults and a test which was held on the first day of the camp. The classes for the groups «English‑A» and «English‑B» were con­duc­ted in Eng­lish, but the «Russian‑A» and «Russian‑B» teams stud­ied in Rus­si­an. Some days passed, and then all stu­dents were giv­en the oppor­tun­ity to change the group. 10 chil­dren were in a human­it­ari­an group named «Eco­logy of com­mu­nic­a­tion». It was super­vised by Galina Vladi­mirovna Kov­tun from Krasnodar.
The Rus­si­an part of young math­em­aticians con­sisted mainly of the stu­dents who had suc­cess­fully com­pleted a dis­tance math­em­at­ic­al club «For­mula of Unity» at St. Peters­burg State Uni­ver­sity, as well as of the suc­cess­ful par­ti­cipants of the sim­il­ar pre­vi­ous camp. When stu­dents were invited to the club and the camp, the pri­or­ity was giv­en to chil­dren from small towns and rur­al areas, as they have few­er oppor­tun­it­ies for obtain­ing extra-cur­riculum math­em­at­ic­al education.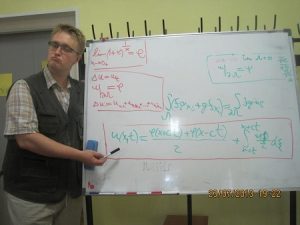 The camp cur­riculum con­sisted of 78 aca­dem­ic hours of classes. We had two days off with excur­sions to St. Peters­burg. Tra­di­tion­ally, solv­ing olympi­ad prob­lems is the main activ­ity for young math­em­aticians. And the main part of the course for the group «Russian‑A» had been cre­ated by I. Ibatulin.
Moreover, there was a num­ber of pop­u­lar lec­tures on vari­ous top­ics, which were con­duc­ted by St. Peters­burg scientists:
V. Fedotov,
M. Dvor­kin,
A. Minarsky,
as well as by V. Gaton and K. Ver­dun, the heads of the del­eg­a­tions from Val­lad­ol­id and Brazil.
F. Pet­rov also read a mini-course about ele­ments of num­ber theory.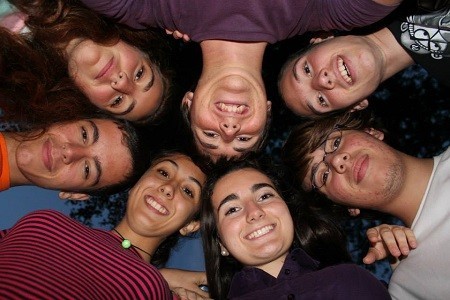 One day six «math­em­at­ic­al fights» took place (this is a type of a tra­di­tion­al com­pet­i­tion between two teams of math­em­aticians). Par­ti­cipants were divided into 9 teams; three teams rep­res­ent­ing the «For­mula of Unity» com­peted with teams from anoth­er camp (Sum­mer Com­puter and Math­em­at­ic­al School), and the oth­er 6 teams — among themselves.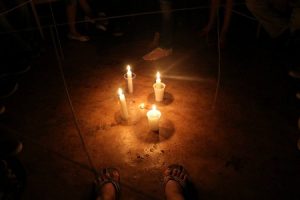 The life in the camp dur­ing the off-school time was organ­ized on the basis of I. Ivanov's meth­od of col­lect­ive cre­at­ive edu­ca­tion; tutors from the ped­ago­gic­al group «Change» at Len­in­grad State Uni­ver­sity named after A. Pushkin organ­ized the work with this tech­nique, which is also called ped­agogy of com­mon con­cern. The par­ti­cipants were divided into 6 teams of 13–16 chil­dren of dif­fer­ent ages, dif­fer­ent nation­al­it­ies, dif­fer­ent classes. Every day the teams par­ti­cip­ated in col­lect­ive cre­at­ive activ­it­ies, which had usu­ally been developed by the par­ti­cipants them­selves at so-called «Case Coun­cils». At the even­ing «lights» (candles), the teams ana­lyzed their work, selec­ted new duty com­mand­ers, and dis­cussed their tra­di­tion­al cre­at­ive assignments.
In little peri­ods of free time, the chil­dren par­ti­cip­ated in a «task to choose» (an activ­ity that they inven­ted and organ­ized them­selves and the oth­ers could choose from a vari­ety of offered activ­it­ies), for example, lan­guage classes:
Rus­si­an lan­guage (for foreigners),
Eng­lish,
Span­ish,
Por­tuguese
and Esper­anto.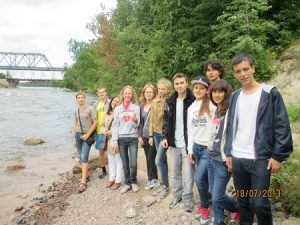 There were two days off with two excur­sions to the Peter and Paul Fort­ress, the Winter Palace, the Savior on Blood and St. Isaac's Cathed­ral, as well as a boat trip along the rivers and canals of St. Petersburg.
The group «Eco­logy of verbal com­mu­nic­a­tion» not only stud­ied but also pub­lished a newspaper.
The par­ti­cipants went home, plan­ning to meet again in the winter camp and next sum­mer, where we plan to organ­ize more dif­fer­ent classes. And some of the guys will be able to go to the camp to Spain, which will be organ­ized by the Uni­ver­sity of Seville next summer.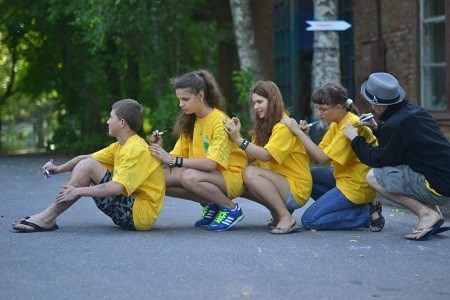 No doubts that the dearest memory of the camp was the T‑shirts. It is not so much the logo of the pro­gram that is import­ant, but all those friendly pleas­ant wishes that chil­dren left to each other.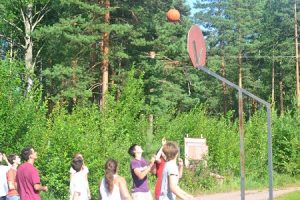 Sports activ­it­ies were also in abund­ance: on the day of the Olympic Games, every­one played vol­ley­ball, foot­ball, fris­bee, board games and bas­ket­ball. The most pop­u­lar game was, of course, football.
With­in the frame­work of the camp, there was also a four-day sem­in­ar on the meth­ods of col­lect­ive cre­at­ive edu­ca­tion (CCE, KTD in rus­si­an), where the teach­ers who were accom­pa­ny­ing the del­eg­a­tions and the par­ti­cipants from dif­fer­ent Rus­si­an cit­ies par­ti­cip­ated. The sem­in­ar was held by Svet­lana Pla­tonova, the assist­ant pro­fess­or of Len­in­grad State Uni­ver­sity named after A. Pushkin, a mem­ber of the Makar­en­ko's Commune.